Mount Wellington Mine Gallery 2, this is the second page of the reprinted images looking at the site in the 1990's. I am hoping in the future to take some more images of the site as it is now. However these will be on a new page.
One of my biggest regrets is that I did not take more pictures when I had the chance.
During the mid to early 2000's the headframe was sadly demolished. It had been classed as dangerous. However it is always sad when a headframe goes as there are so few left in Cornwall these days.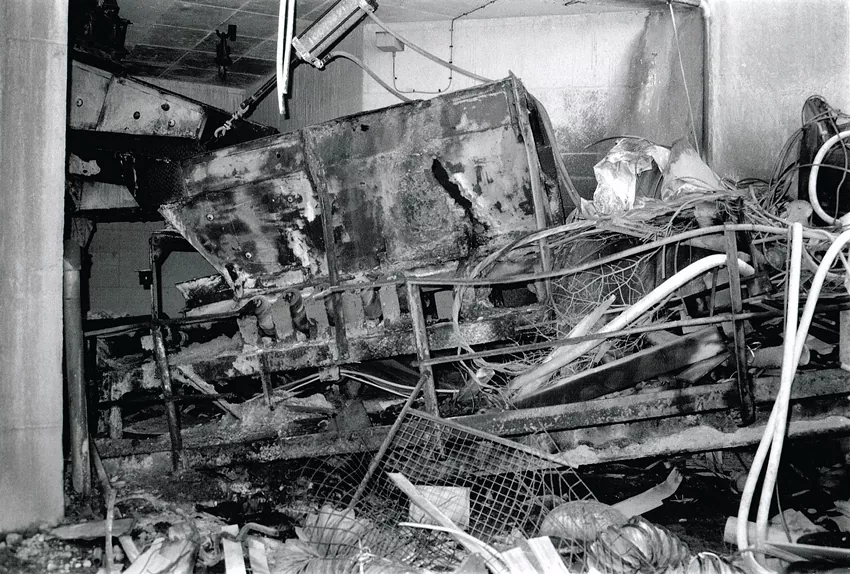 The next few images are of the mine's giant mill buildings. This was dark and extremely dangerous to enter. So, needless to say I just stood in the entrances and took a few photographs in relative safety.
For more images of the Tailings Dam Click Here.
So many places like Mount Wellington have ceased to exist, very few remains are still on the site today. Pendarves Mine there is nothing left, the whole area flattened and the shafts filled with an equestian centre where the buildings were.
Wheal Jane Mine across the valley from Wellington, the shafts remain which are pumped in order to process the mine water before it enters the River Fal. But almost everything else has disappeared.
South Crofty Mine, the mill and many of the buildings have been demolished all that stands is the headframe, but there maybe the chance of mining here again. Although these were the mines of the eighties the recent history has gone, so very sad that so much has been lost so quickly.
I know beauty is in the eye of the beholder, but most people think these remains are an eyesore and should be demolished. Me……….well I think they are beautiful.
Mount Wellington Mine Tailings Dam