Ding Dong Mine is generally thought to be one of the oldest in Cornwall, it's claimed to have lodes worked as far back as pre-historic times. Situated on high on a lonely moor it is full of atmosphere and memories.
The workings of the sett which is over 1.5 miles long and a mile wide is a combination of 16 separate mines which merged during the early 19th century. Main production of the mine is given during 1814-1878, with a total of 3,472 tons of black tin recovered.
The mine finally closed in 1880 because the price of Tin had dropped to £41 per ton due to cheaper sources being developed around the world. Subsequent re-workings were attempted in 1912 and 1928 but with no success.
At its height Ding Dong mine had five engines at work, and employed 250 people.
Today there are three remaining engine houses with Tin open works scattered around the moor, so please take care when exploring the site.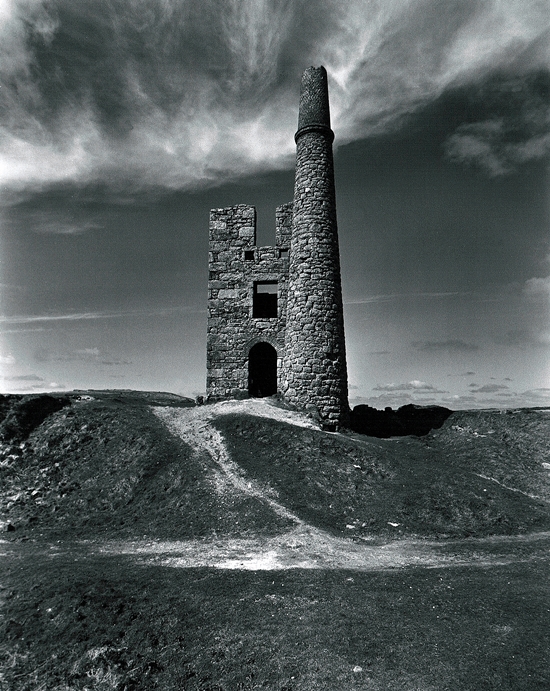 The rest of the images on this page are taken further down the site away from Greenburrow Shaft.
The site is located in the Parish of Madron. The surrounding area is barren and lonely but has a magic of its own. It is lonely part of the moor that has a lot of ghosts and memories. It is one of those places where it feels like there is someone behind you.